View All Your Assets with Tally Ho's Portfolio
TL;DR: The Portfolio feature lets you see all the assets in all of your accounts- all in one place.
At Tally Ho, we're on a mission to build the most user-friendly web3 wallet out there. That's the reason behind our Portfolio tab, a feature that lets you view all your assets on Ethereum or any of the growing list of Layer 2's that Tally Ho supports, including Polygon, Optimism, and Arbitrum!

Many other wallets only show you one account and one network at a time, so it's difficult to keep track of what web3 assets you actually have. Tally Ho is different. Portfolio offers an easy-to-navigate overview of your assets across multiple wallet addresses and networks, so you can keep tabs on the net worth of your wallets anytime and anywhere.
How to Use Tally Ho's Portfolio Feature
It's easy. Just look for the Portfolio tab at the bottom left of your Tally Ho wallet.
Simply click the tab and you'll see the balance in all your Tally Ho accounts on Ethereum Mainnet, Polygon, Optimism, and Arbitrum. If you just want to window shop, you can do so in read-only mode.

Portfolio's simple dashboard features a running total of your holdings, displaying how your funds are distributed across wallet addresses:
You can also see the exact breakdown of the assets in your wallets by clicking the Assets tab at the top of the display. Balances are shown alongside current market prices.
Using the NFTs tab, you can also view the NFTs you hold across all your wallets in a beautiful gallery. And we're here for you when it comes to bragging rights: on-chain achievement NFTs earned through GALXE Quests are visible on the Achievements tab.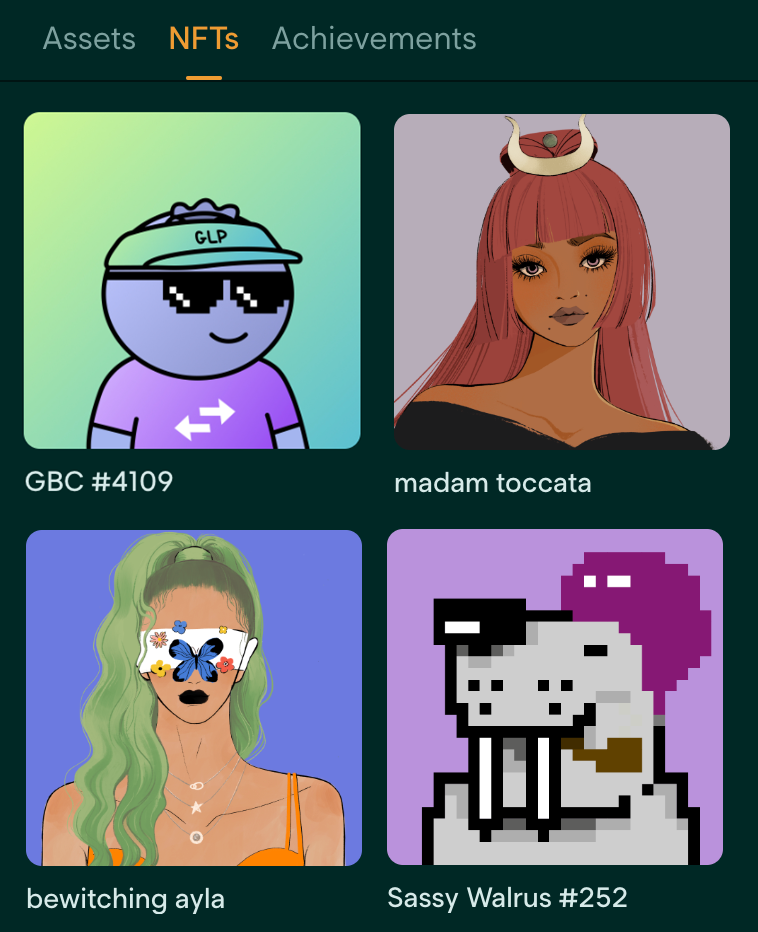 You are the driving force behind the features we build, which is why Tally Ho's dev team always looks to users when identifying and designing new features. So if there's anything you'd like to see added to Tally Ho, tell us on Discord or post on our roadmap. And if you'd like to take an even larger role in shaping Tally Ho's future, stay tuned for the launch of our on-chain DAO.

Want in? Download Tally Ho today.