Community Update #9
Your holiday weekly update is here. 🎅
Last Friday, 12.10.21 was the 16th Tally Ho community call. Matt reiterated the call for Tally Ho delegates. Delegates are a core part of Tally Ho to represent users, participate in DAO governance, manage the treasury upon its launch, and simply keep Tally Ho's expansion on the right track. When the DAO launches, wallet users can delegate their votes, similar to the DAOs of ENS & Gitcoin. Delegates will appear in a randomized order in the beginning.
You can now login to gov.tally.cash directly using your Discord account!
If you haven't already, apply to become a delegate today! And invite anyone who you vouch for from other communities who you think would be a great fit. For more details, check out this post.
Euler
Tari from Euler introduced their platform and demonstrated how it could potentially be integrated into the Tally Ho wallet.
The Euler protocol builds on the foundations of other popular money market protocols like Compound and Aave, but goes a step further, allowing users to create their own markets for any Ethereum ERC20 token. Euler is a non-custodial protocol custom-built for the long tail of the market.
Several features set Euler apart from other popular money market protocols.
Users can list any asset
Minimized risk
Reactive interest rates
Euler has not launched yet but is expected to launch on mainnet very soon. For Tally Ho integration, one potential use case is having access directly to Euler protocol from the Tally Ho wallet, enabling activation of different markets and tokens on Euler.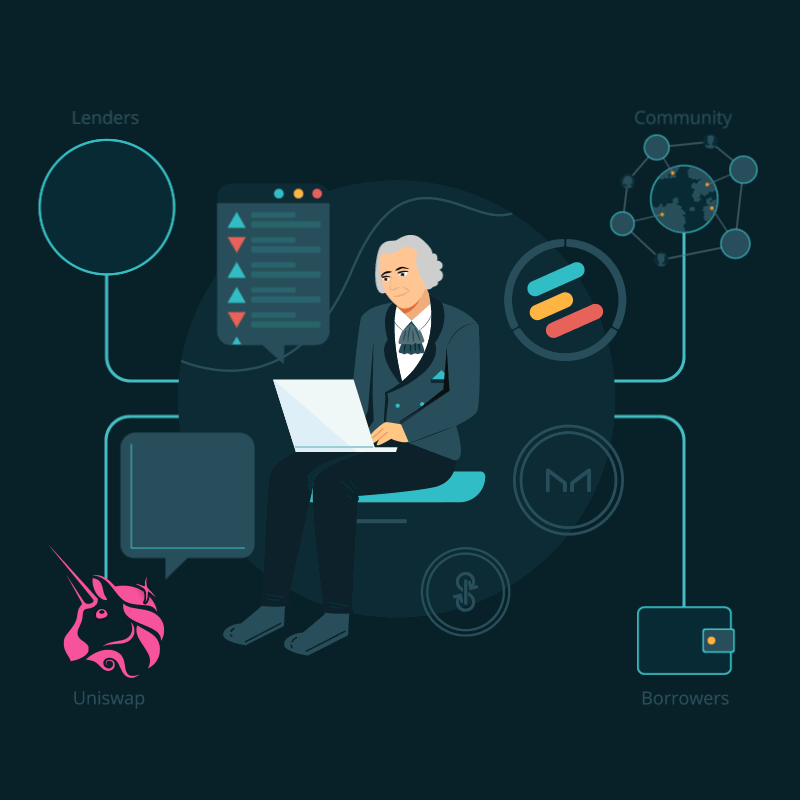 Product Update
The first community edition launch is right around the corner...👀 depending on the Chrome and Firefox approvals, however. When the wallet launches, we strongly advise you not to put your entire net worth in there. There is a reason why we're calling it a community launch. This first release of the wallet will have limited swap capability, hardware wallet support, and dApp support. Expect more capabilities to be added in future releases!
On the call, Henry, Greg & Rachel demoed the wallet capabilities added last week.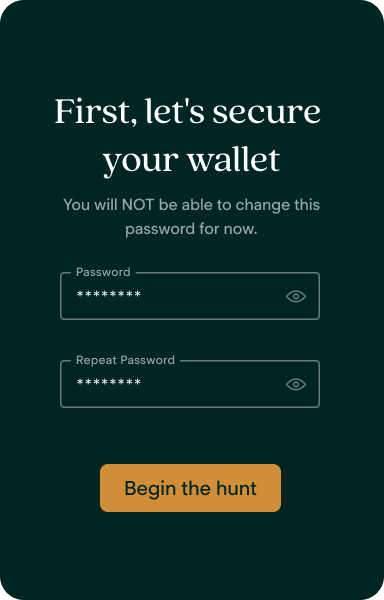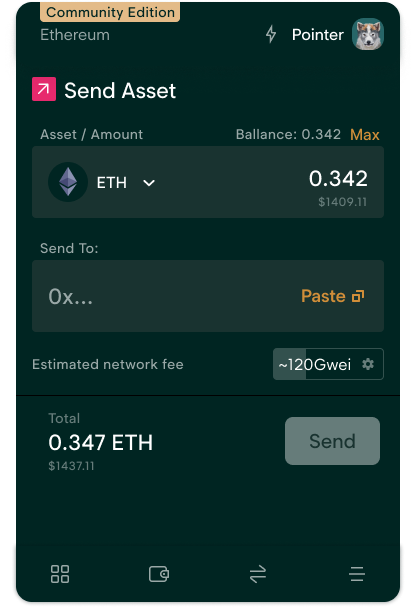 Call for Integrations
Matt talked about introducing new Tally Ho integrations with other protocols post-community launch. As Tally Ho is a community lead project, Matt, Carolyn & Michael talked about handing off some of the business development efforts to the community... ie. developing community-to-community strategies for proposing and implementing potential integrations. For anybody looking to contribute, this will be one of the biggest ways to do so going forward. More to come on this, stay tuned!
Dog Hunt Update
Kris answered some of the community's main questions regarding the newest dog hunt.
The ultimate goal of The Delegate Doggo Dive is for the packs to sniff out potential delegates. If you see folks who are active in other communities, are skilled moderators, are working through proposals, and actively leading discussions – they are the ideal delegate candidates. The goal is to have the packs bring them in and introduce them to Tally Ho.
WGMI Gift Exchange
Chloe presented the holiday WGMI gift exchange. The deadline for submissions was extended to Monday 12.13, and matching pairs were sent out Tuesday 12.14. The dollar limit on the gift was 30$ and the gift can be physical or digital.
If you're participating, make sure to tweet out your gift and tag your secret Santa doggo!
Follow The Tally Ho Trail
If you're keeping up-to-date on our Discord server... you'll be the first to know of key announcements and releases. 🎉

If you're a developer & really want an extra in on the intel... check out our repo on GitHub, and give us a ⭐️

Note: there will not be a community call on 12.24.21, or 12.31.21, due to the Christmas Eve & New Year's Eve Holidays. Stay tuned in Discord for call announcements!