Community Update #8
Happy Wednesday! We're back with your mid-week update.
Happy Wednesday! We're back with your mid-week update.

Last week, our 15th community call had almost 400 attendees, and we resumed at our normal time of 2 pm ET. Matt kicked things off by going into a bit more depth about our call for delegates. Tally Ho is looking for delegates, a.k.a community leaders who will run the DAO, represent users, and make sure the Tally Ho ecosystem stays on track. We strongly encourage you to reach out to anybody who has what it takes to represent Tally Ho and invite them to become a Tally Ho delegate!
The application process is simple, and takes less than 5 minutes to complete!
trader.xyz
Patryk from trader.xyz gave us a demo of their platform. Users can trade NFT's and tokens with no fees (as opposed to OpenSea's 2.5% fees...). There are only gas costs to use the platform and even those are cheaper than OpenSea's. Creating offers is gas-less and only requires a signature.
trader.xyz is built on 0x protocol and is simple to use. Just create an offer, get a customized link, and then you're ready to share! You can also swap and sell in bundles.
Patryk & co. proposed a direct integration with Tally Ho. With this integration, users would be able to directly swap and sell from the Tally Ho wallet without needing to go to an external website. If integrated, this would a big differentiator for Tally Ho! It could potentially support Tally Ho to Tally Ho (T2T?) swaps ...which would be a game-changer! Users could also set privacy settings to only grant access to specific addresses to buy from them.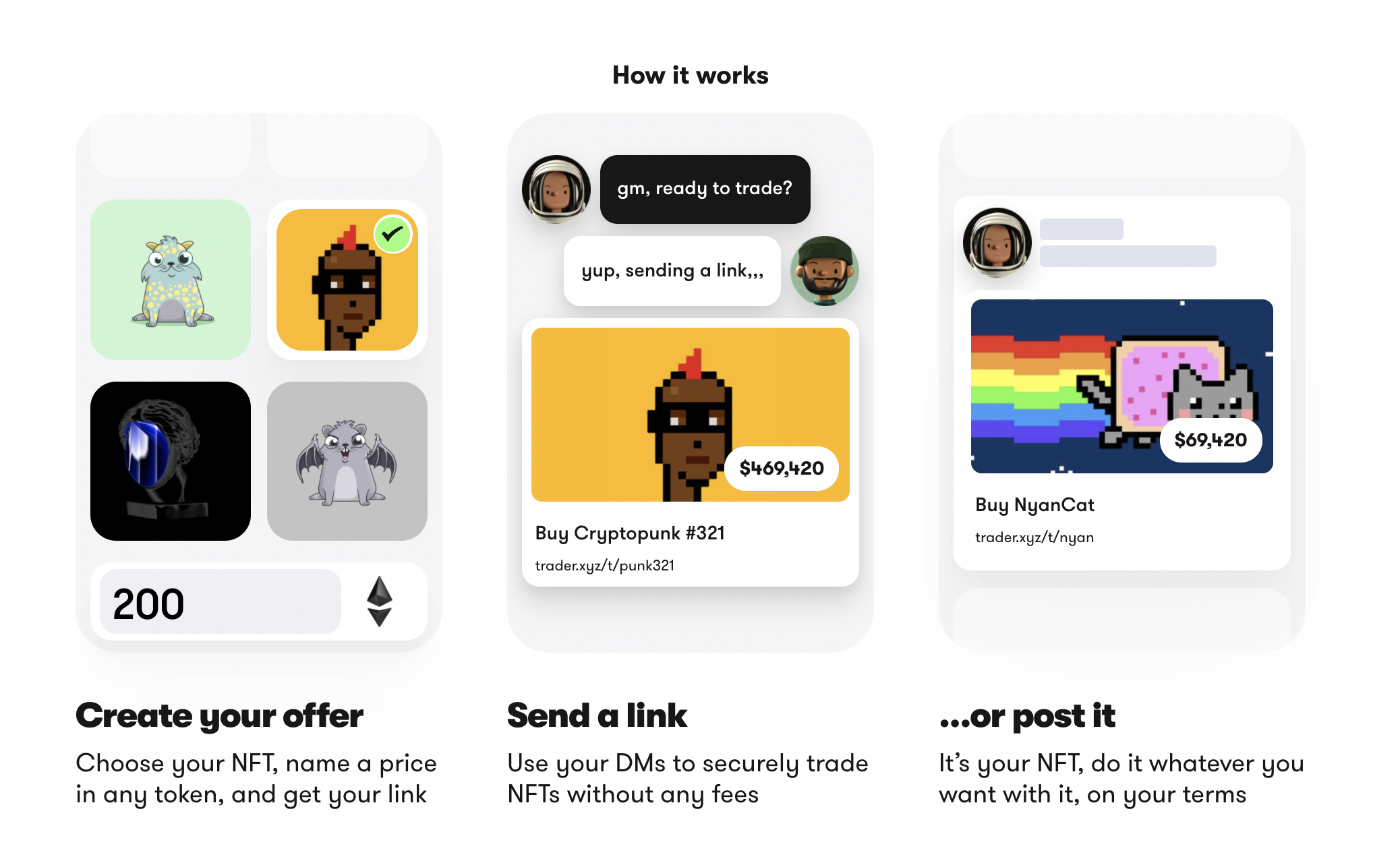 Product Update
Matt, Henry, and Greg gave product updates and demos. The entire community is buzzing with excitement. There are a lot of things happening and we're eagerly getting closer to launch. 🚀 The team is also prepping for the DAO launch, so stay tuned! Henry is currently working on the settings page and Greg on dApp integrations. Here's a peek at the latest updates: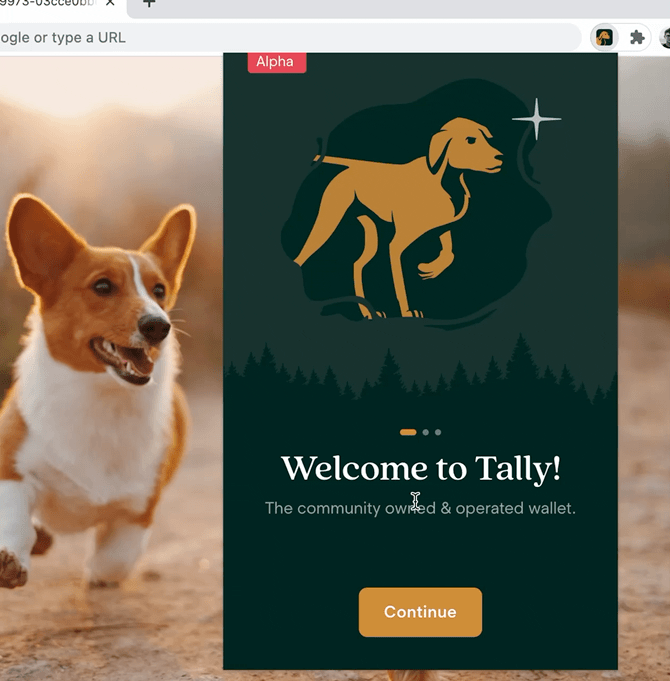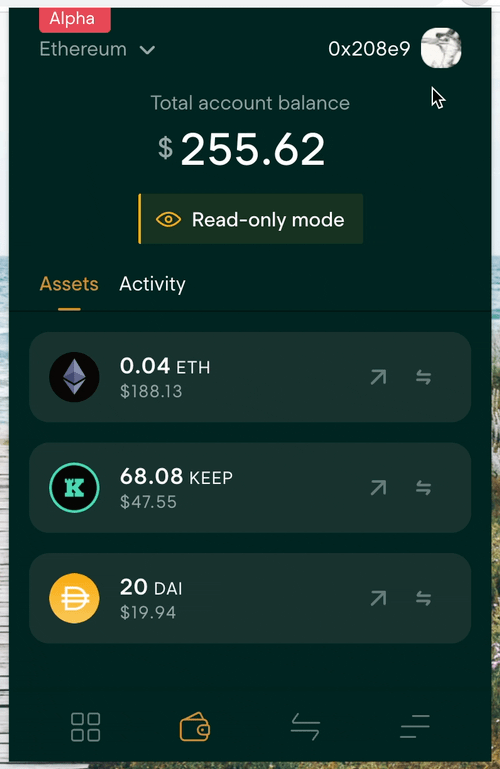 Dog Hunt Update
Voting took place on the Dopest DAO Dog Dive, and out of 18 DAOs our doggos dug up, 3 were chosen!
The winners were Synthetix, 1inch, and Bankless. The top 3 DAOs selected will qualify the doggo that submitted as well as their pack's treasury some ETH for their work.
And now, onto our newest hunt... The Delegate Doggo Dive! ✍️ Here's how it works:
1. Dog Pack leaders will send their packs out to review delegate applications. Each pack with go through 25 applications.
2. Pack members will inquire the delegates they review if they'll join their dog pack.
The goal is for each dog pack to 'hunt' members, advocate and rally for individuals to join the teams. The winners will be chosen based on the deepest cross-dog pack relationship that's formed. Voting will take place on Friday, 12/17. For any q's, reach out to chlolands#7433. Happy Hunting!
Found Hounds
Last week featured Brock Jelmore from Nascent & Tom Schmidt from Dragonfly Capital, for "The Art of The Fair Launch."
This exciting delegates rendition took listeners on a journey to dive into the ins and outs of what constitutes a fair launch... the good, the bad, and the fires sometimes necessary to put out.
WGMI Gift Exchange & Happy Tallydays
Last week, our team at Frothy coordinated a special gift exchange with one of our mods, MrsNUbooty.
Think of a secret Santa... but a web3 community secret Santa! If you want to get involved, just fill out this form. Submissions will be open until this Saturday, 12/13. Gifts can be digital or physical, just under $30.
Happy gifting!
All Paws, Rise!
This has been an exciting couple of weeks here at Tally Ho and the news just keeps getting better. All and any ways to contribute are welcome!
Join our Discord!
Check out the repo on GitHub!
& For any feedback or other suggestions... send a ping to Kris#8703 or chlolands#7433
Happy Tallydays! 🎄