Community Update #17
We're back with your mid-week update.
Last Friday's community call featured special guest B Protocol. One of our moderators, Nico, gave a heartfelt first-hand re-cap of his experience hanging with the Tally Ho team at ETHDenver. As most of the team was still recovering from ETHDenver ("bufficron" and all...) there was no visual demo on last week's call, but important product updates were still given.
B Protocol
Eitan presented B Protocol. B Protocol pools users' funds to use as a backstop for liquidations, and ensures liquidations are filled at scale for DeFi lending platforms, or any protocol that relies on them for sustainability. V1 launched in Oct 2020, and they moved to v2 in July 2021. Currently, it supports Liquity on Mainnet, Vesta on Arbitrum, and Hundred Finance on Phantom. They also just integrated with Vesta & Fei, with more integrations in the pipeline.
The inspiration for the protocol came on Black Thursday, Mar 2020, when liquidity value in DeFi dropped seemingly off a cliff and triggered many liquidations. They realized that the current design of liquidations was suboptimal, so they built the protocol to work on improving that.
They're interested in integrating with Tally Ho because they see potential use cases within the wallet. Using B Protocol can also be a good opportunity for other Tally Ho integrations. They believe in the power of communities, and in fact, the first time they heard about Tally Ho was from one of their community members who's also a Tally Ho hound.
If you'd like to know more about B Protocol, visit their website. They've also launched a series of bounties, up to 100k, check them out here.
Nico's ETHDenver Recap
This year's focus was community, described as the year of the DAO. Nico has been involved with the KEEP team and the team behind Thesis since 2020. He met Matt, Carolyn, Will & Kris in person for the first time ever! The biggest takeaway from hanging out with the team at ETHDenver was that anyone who interacts with our community is recognized. Nico recall's the warmth he felt from Matt, as he gave him a big hug upon meeting and let him join the Tally Ho table in the shill zone. Matt took the time to meet new members and hand them some swag right at the booth. Overall, he said it was an experience will never forget, and he advised everyone to mark their calendars for the next ETHDenver in Feb 2023.
Kris also mentioned to drop him a line on Discord or Twitter if you missed out on getting any swag.
Karl spoke about the Bounties that have currently been submitted, adding Sushi to Tally Ho has been one major win.
There's still time to enter the virtual targeted dApp bounties. Details here.
And, a full Re-Cap of all the Tally Ho happenings can be found here.
Pawndership Packs
There are currently several working groups, and one is the Pawdnership pack, with its members donning the title of Tally Ho Scouts. They build relationships and secure Tally Ho integrations with various protocols and co-market around that. Some projects are really eager to integrate us, and the amount of interest is highly encouraging. Other times, it's more like planting a seed, so scouts are encouraged to take a step back and approach them again later on.
Commstark spoke about the community resource center, which will be a series of posts on the main site for people to learn about Tally Ho, and for SEO engagement.
Product Update
There's one bug left to fix for the ledger release, so expect to see the release in the coming weeks. Yesterday, we publicly announced the release of Tally Ho Swaps & the Community Multisig.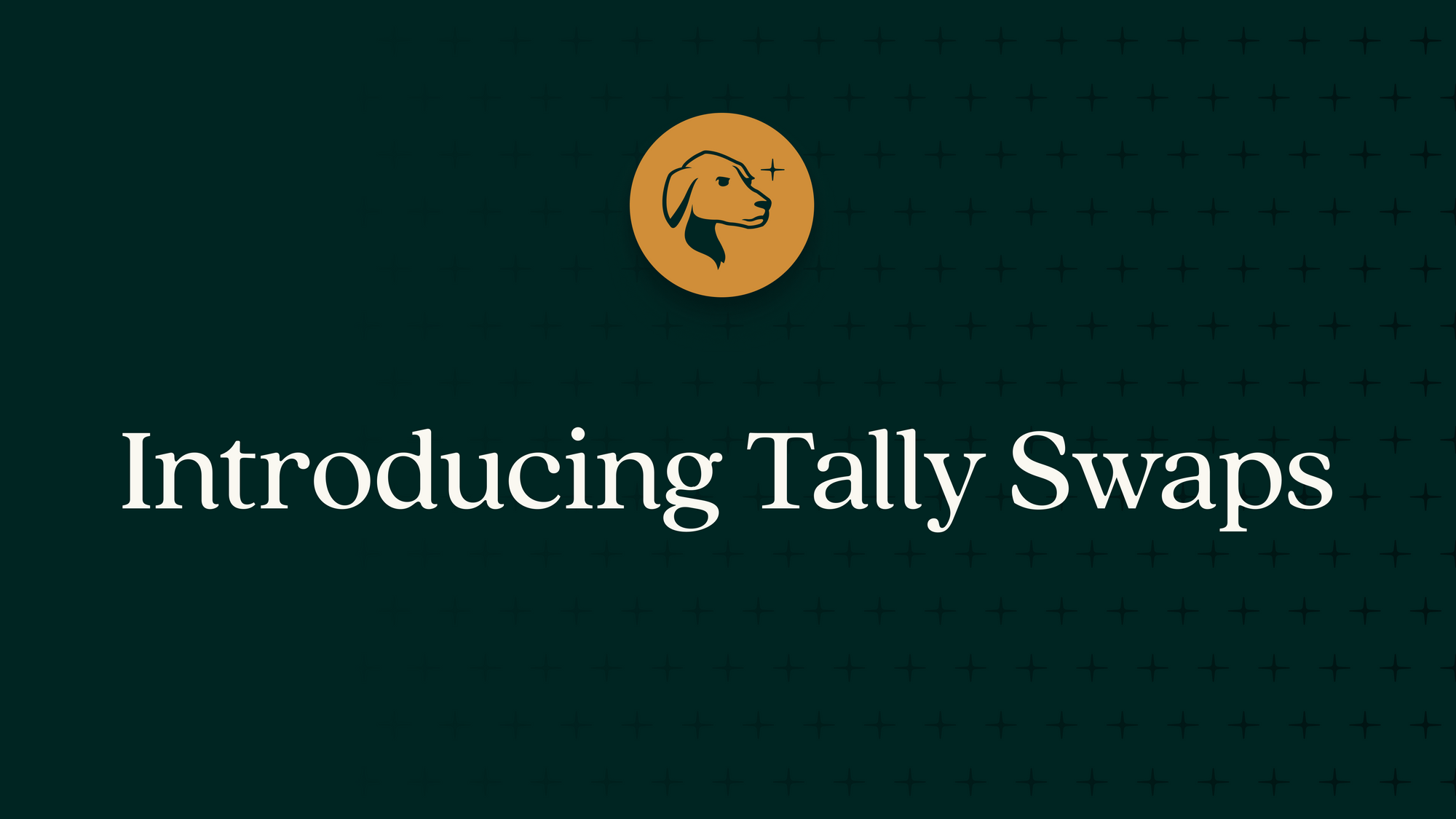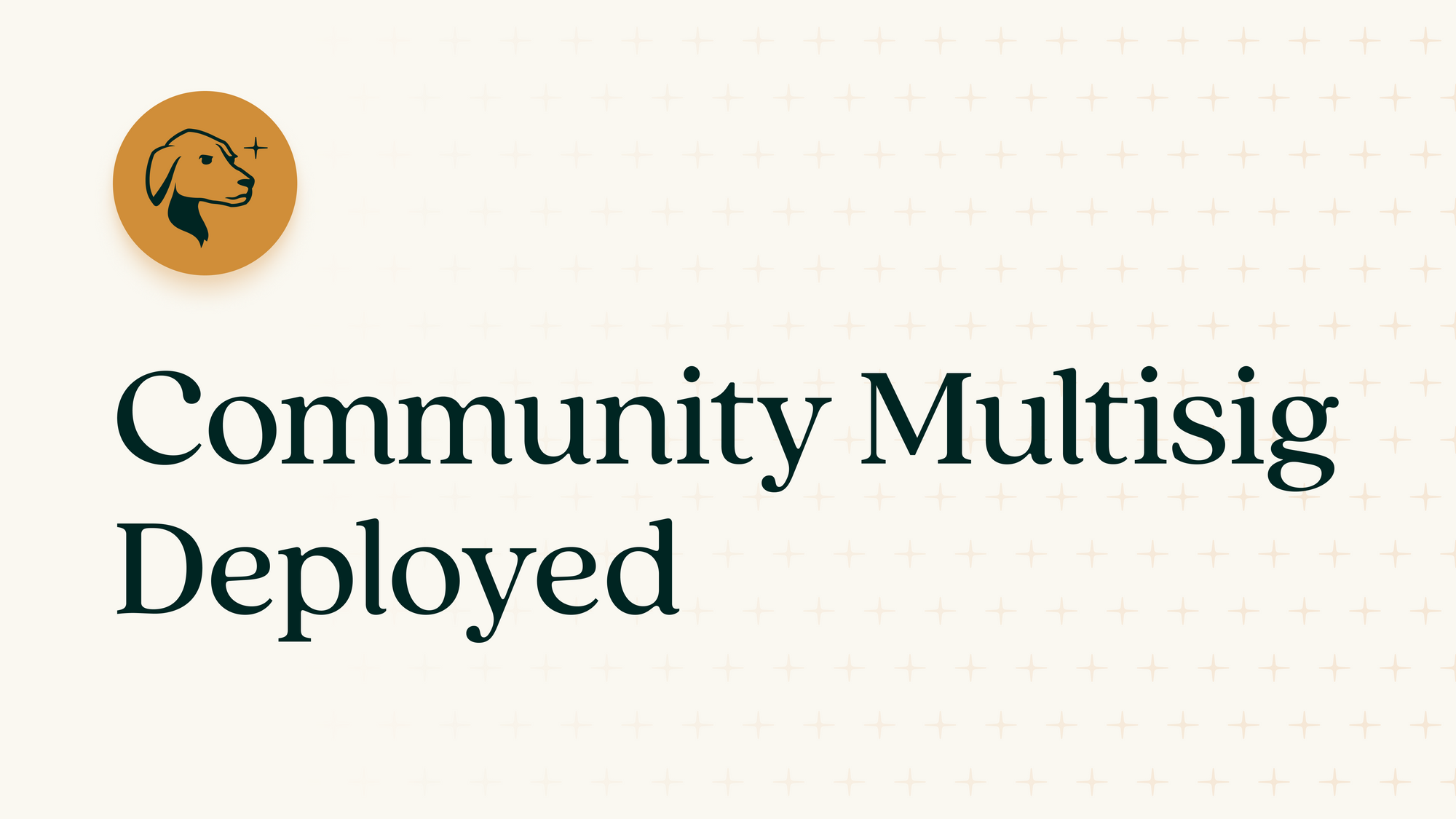 Beemeeupnow expressed that there's a huge need for community members to participate in QA. Head to the #qa-testing channel to jump in. Start some tickets as needed, because there's a high chance of someone finding a rare bug that hasn't been seen yet, or one under a certain circumstance, both pre & post-release.
It's also worth noting that we are definitely not worried about Metamask getting a token before us. 🐶 ⚔️ 🦊
DAO Launching Soon
As the DAO launch quickly approaches, the time to apply to be a Tally Ho Delegate is now!

If you or someone you know is passionate about community ownership & governance and wants to be a leader for the Tally Ho community, click here.