Community Update #14
Your weekly update is here.

Last Friday, 1.28.2022 was our 21st community call. On Thursday, 2.3.2022, Kris hosted a special community call at 1oam ET, for our members on the Asia/Pacific timezones. We hope to continue this initiative in the future, so all of our international hounds can participate.  
RSK
AleC from RSK was last week's guest speaker.
RSK is a bitcoin network smart contract platform. Some of its highlights include:
• A hash rate of 65% of Bitcoin with 2900 BTC TVL.
• 30 s/block latency.
• RSK Network fees are around 2-2.5% of the cost of Ethereum gas fees.
• Powpeg with bitcoin – Bidirectional conversion BTC to rBTC and rBTC to BTC.
• Each network can have its own dPath and is important for hardware wallets.
• Each network can have its own checksum EIP1191 vs EIP155.
• An alternative to ENS for eth address resolution (ex. resolve fox.eth on ENS, fox.rsk → RSK)
RSK is merge-mined with bitcoin– every bitcoin mining pool has the option of mining RSK using the same hashing power. Almost 65% of bitcoin miners are merge-mining with RSK.
RSK is EVM compatible– meaning that porting a dApp from Ethereum to RSK can be done with minimal changes required. It's a growing ecosystem, and the team is excited about open-source wallet alternatives to MetaMask.  RSK network is also a native network with its own tokens.
Product Update
Version 0.11.0 was released this week 🎉 The new features include:
A 24-word account recovery phrase
Signing typed data
Asset metadata bugfixes
A ton of swaps work, including related refactors (feature-flagged)
A ton of hardware wallet work included related refactors (feature-flagged)
The team is making some serious progress with hardware wallet ledger support, and swaps are quickly approaching their release. Internally, the team was able to connect and trigger sign transactions on the ledger... expect a demo this week! There's also been major headway on the wallet-side aspects of the DAO launch. Want more info? Drop into one of our community calls for all the details!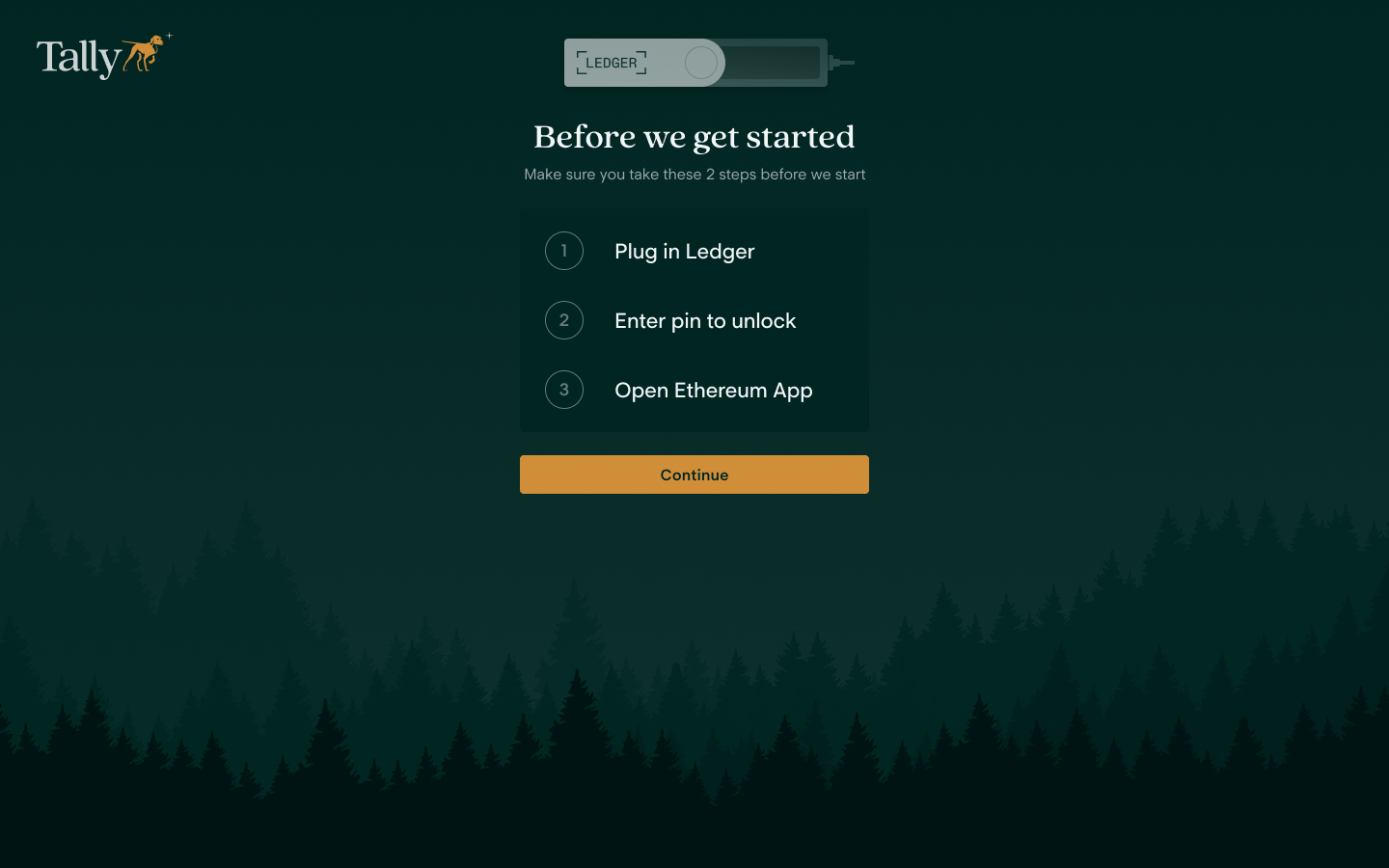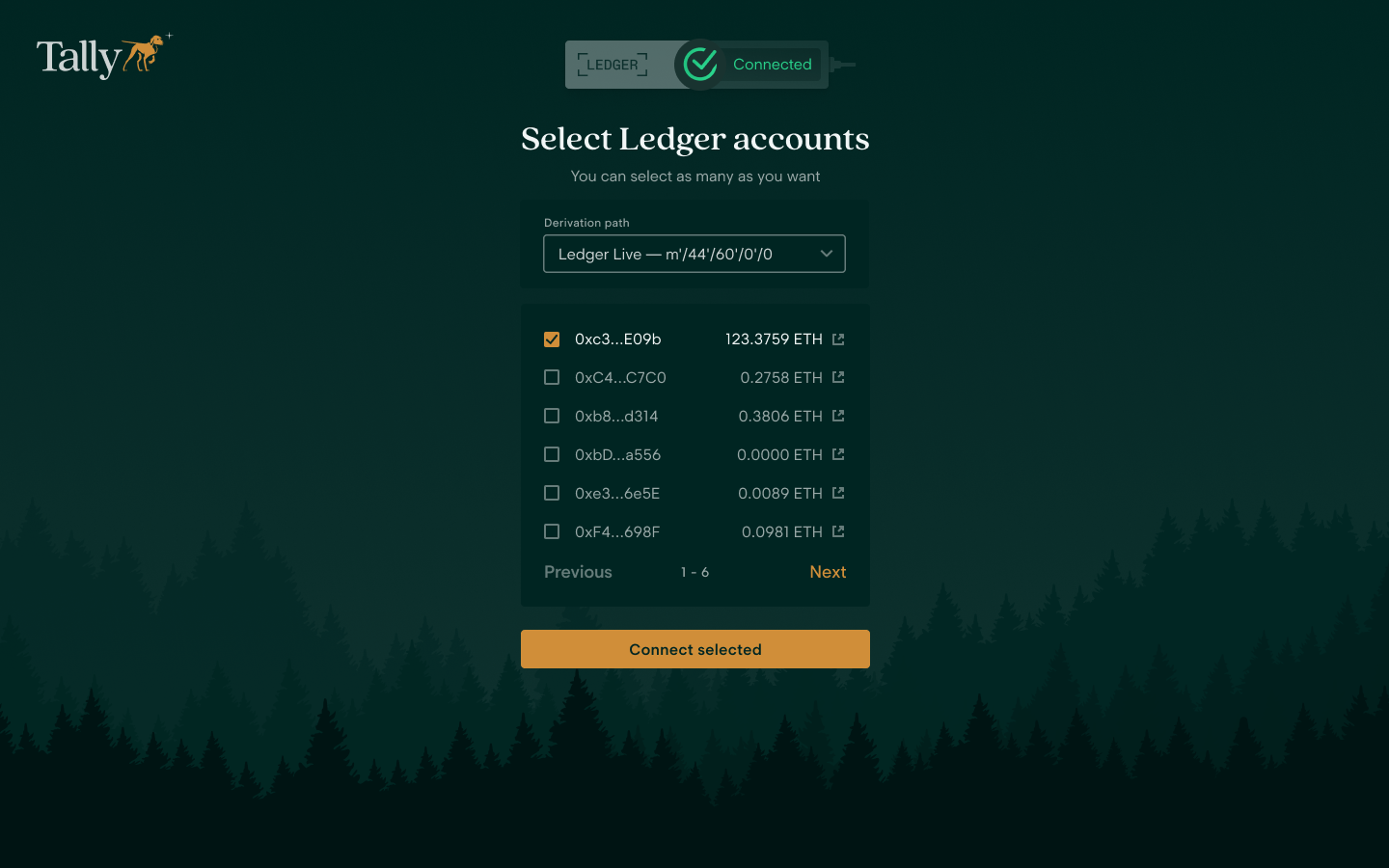 Pawdnership Update
A few protocols have already been integrated with Tally Ho – Synthetix, Saddle, and Keep.
We are looking for more protocols to be onboarded in the coming weeks. If you're itching to get involved, this is one major area we need your help in!  So go ahead, jump in, assign yourself a protocol and help Tally Ho get integrated. We've provided templates and tons of information to help you get started here. If you need anything additional, DM Kris, Karl, or head to the #integration-support channel on Discord.
Found Hounds
Kris hosted the first two sessions of this year, featuring guests Willy from Shapeshift and metaverde. While Matt is no longer hosting, Found Hounds is still happening at its usual time, 8 pm ET on Wednesdays.
Chloe announced a new direction for Found Hounds– by opening the hosting role to the community. Stay on the lookout for the google docs sign up sheet, as she will be posting it in the #announcements channel. The sheet will contain every session, it's guest and that week's topic. If a certain session peaks your interest, sign up, and she will provide you with everything you need to host. It's a casual Twitter Spaces hangout to chat with some major names in web3, and a great way to get your name out there in the world of web3!
Reminders
As our DAO formation quickly approaches... our call for delegates is still open! If you or anyone you know is passionate about open source, community, and public goods– head here to fill out an application.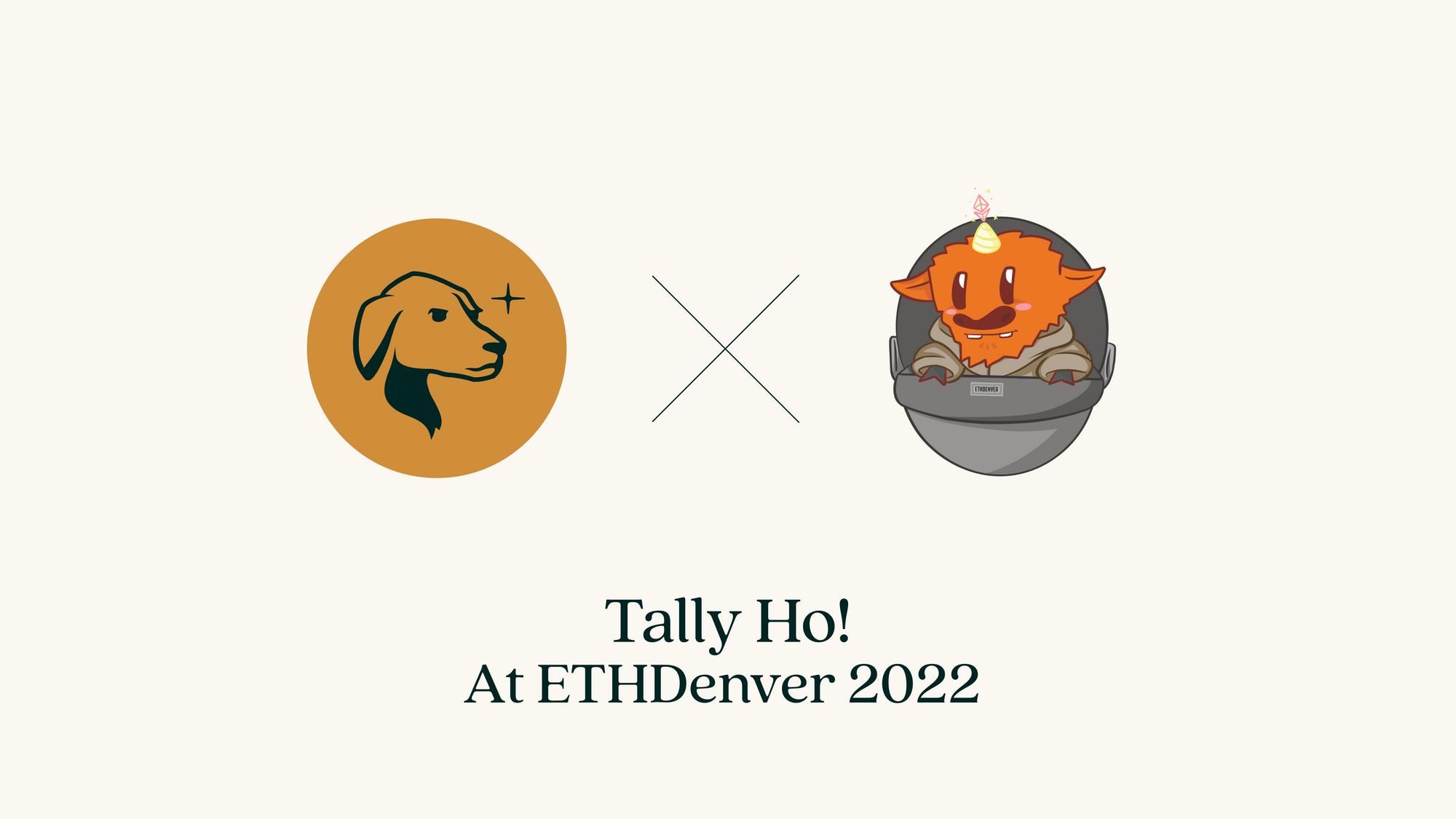 Our official blog post for ETHDenver is now up. We're the official sponsors of BUIDLWeek, which is Feb 11-17, and Cypher sponsors of the main event, Feb 18-20th.

There are POAPs and swag galore, panels, fireside chats, real puppies, tarot readings, workshops, and talks from our core Tally Ho Team! You won't want to miss it.

Come hang with the Tally Ho Hounds, IRL or virtually! Sign up here.
(🐶,🐶)