Tally Ho Welcomes JP Morgan, Goldman Sachs & Other Industry Titans to the Pack
40% of the total token supply will be allocated to our illustrious strategic partners.

Tally Ho, the first community-owned web3 wallet, is thrilled to announce that JP Morgan, Credit Suisse, BlackRock, and others will be joining the Tally Ho community!

40% of the total token supply will be allocated to our illustrious strategic partners. We believe that their institutional prowess will strengthen the Tally Ho market presence and bolster the DAO's success in the ecosystem.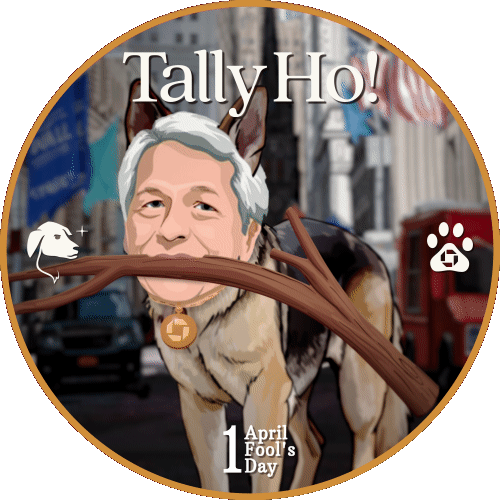 The list includes Accenture, Goldman Sachs, Banco Santander, BlackRock, Walmart's Metaverse Innovation Center of Excellence, Melvin Capital, BNY Mellon, BP, CME Group, Credit Suisse, Fidelity, JP Morgan, UBS, and Wipro, among others.
"True decentralization is only possible if we collaborate closely with the world's most centralized institutions," said C4ADbunny69, one of Tally Ho's mods. "It's important that these firms aren't left behind as we transition into the community-led economy. They're the rightful recipients of the value our community is creating."
What's Next for Tally Ho?
While the Tally Ho launch will still take place on the Ethereum Mainnet, plans are already underway to transition all on-chain components to a private Hyperledger Besu blockchain! It will be fully hosted on the IBM cloud, with consensus managed by our new partners.
Part of the Tally Ho community? Here's what to expect from our partners in the coming DAO launch:
All token claims will now come with a commemorative JPMorgan POAP!
Board members from our new partners will all receive a special "🏦 insider" role on our Discord.
At launch, Tally Ho's software license will switch from GPLv3 to a special "proprietary" software license.
Because we're averse to disrupting existing power structures, votes for all US-based token holders will automatically be delegated to your congressional representative.
You'll be able to use the claim code tallyho.cash/claim/FIDELITY for access to special rates on your IRA account.
All community mods will be gifted a "Tally Ho" summer internship bag and a doggo-themed Vineyard Vines sunglasses lanyard.

(PS–Happy April Fools)