Taho Unveils A Brand New NFT Gallery Experience
We've just made holding JPEGS a whole lot more exciting... Taho has just overhauled its NFT gallery experience. Featuring a stunning UI... ✨ With Taho's new and improved NFT feature, you can...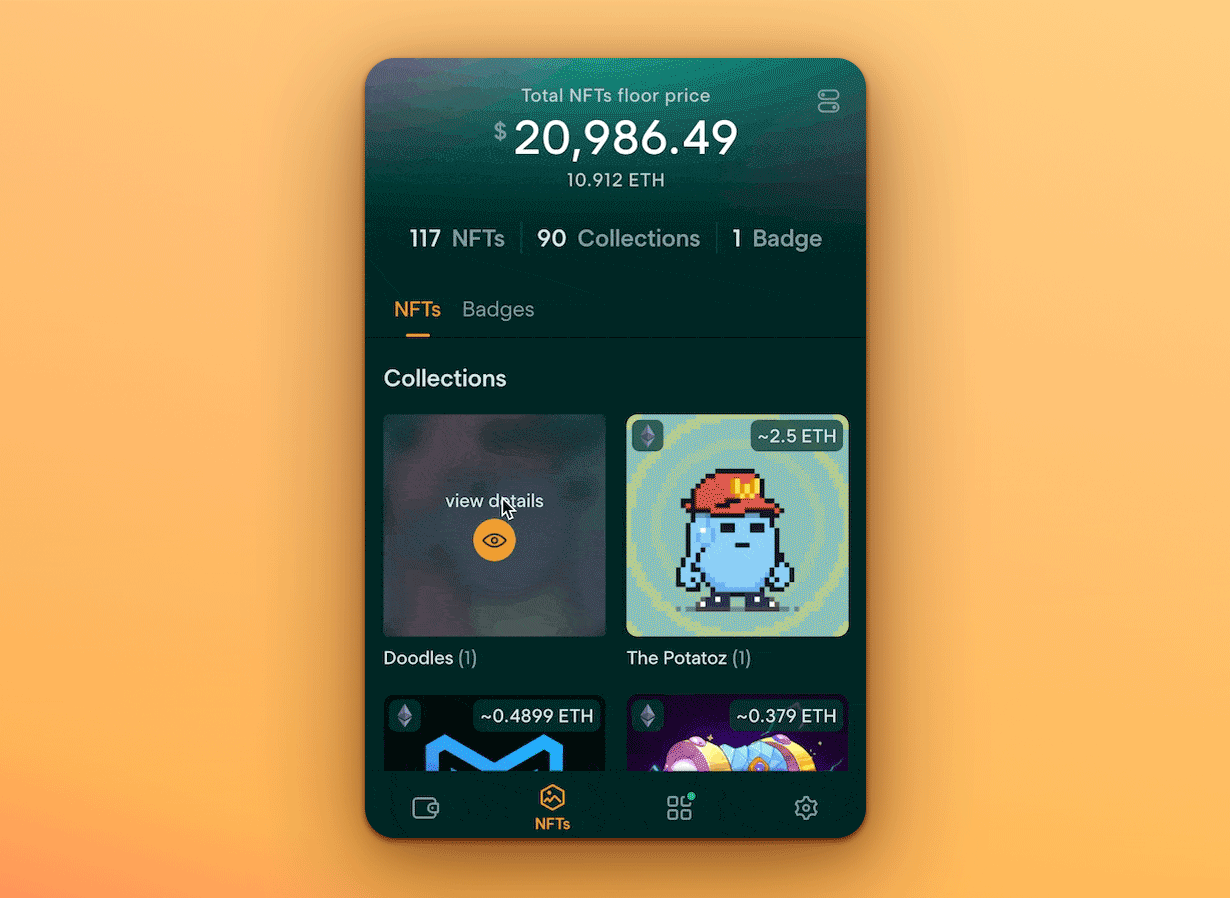 Access all your NFTs across networks and accounts
See all your NFTs' info, such as floor price, description, and traits, straight in your wallet.
View your NFTs via read-only mode without having to import a recovery phrase. You can also view other accounts via read-only mode. Ever wondered what NFTs vitalik.eth holds? 👀
Personalize your viewing experience with tons of options to filter through collections.
NFTs are also now featured in your total balance across all accounts + networks in the Portfolio tab, making managing your digital assets much easier.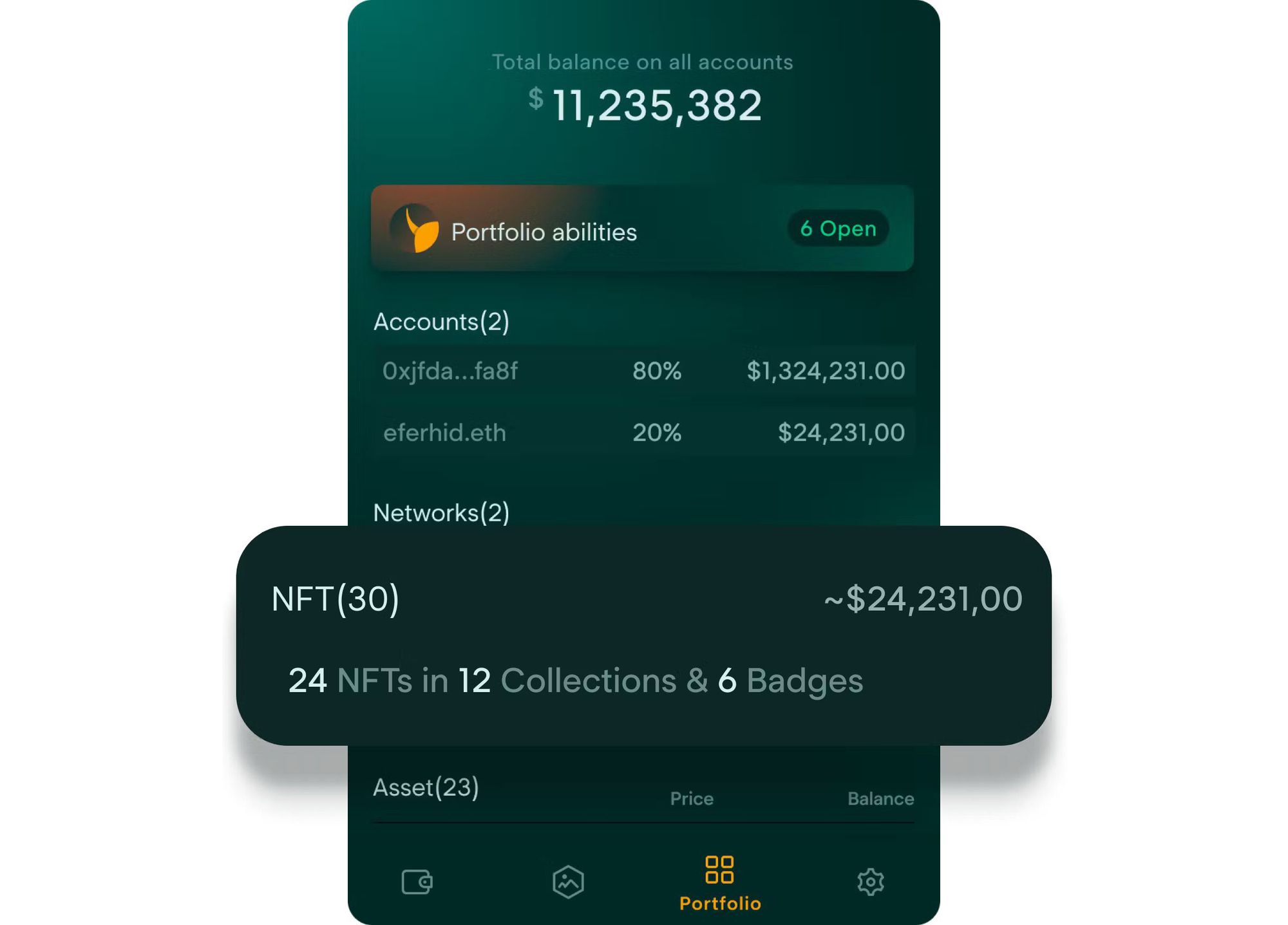 Rarible x Taho Campaign
We've partnered with one of our favorite NFT marketplaces, Rarible, to celebrate this new addition to everyone's trusted community-owned wallet for a special two-week giveaway.
Between April 11-April 25th, if you purchase an NFT on Rarible (min 0.005ETH, 9 MATIC), you can mint an exclusive Rarible x Taho doggo on GALXE!
We are also doing two additional NFT Giveaways on Twitter. To enter, quote tweet with a screenshot of your favorite NFT in your Taho wallet + tag the creator!

Twitter Giveaway 1: Lil Pudgy #21443 (April 11-April 18)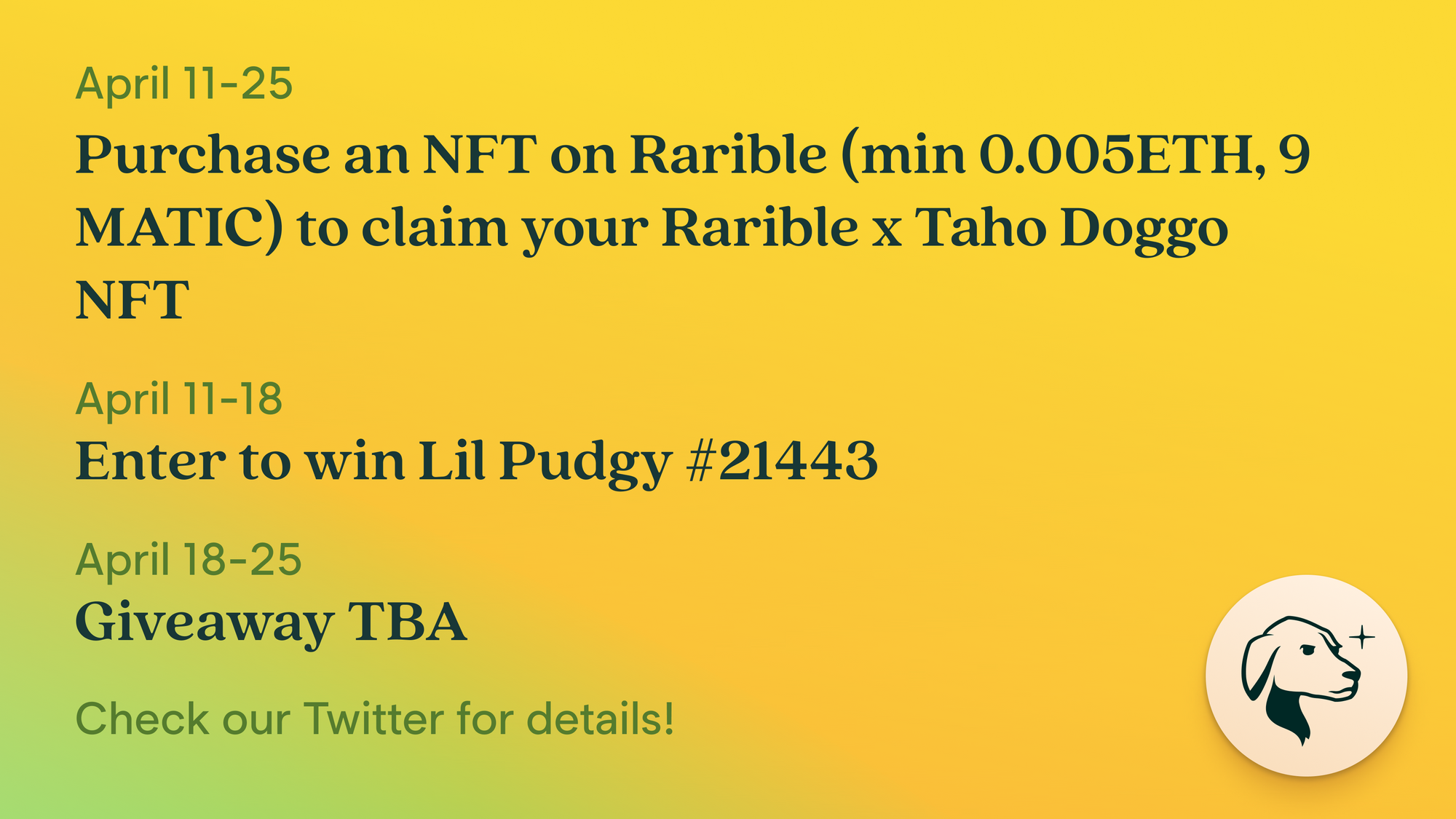 Taho is Building A Wallet Web3 Can Believe In
This exciting new addition to Taho provides an easy and intuitive way to manage your NFTs. Whether you're a JPEG newbie or a die-hard collector, managing your NFTs has never been easier
.
We'd love to hear your thoughts about the new feature in our Discord, and remember to share your collections in our new nfts-arts-and-culture room! We created this channel to bring all our art lovers, not just NFT collectors, together to drop some alpha on an upcoming mint or share some pictures from a recent museum visit!