How to Try Tally Ho
The Community Edition includes everything you need to get started in DeFi.
The Tally Ho Community Edition is your sneak preview of the full Tally Ho wallet that's arriving in 2022. Even though Tally Ho is still early, the Community Edition already includes everything you need for DeFi. By testing out the Community Edition and becoming an early adopter of Tally Ho, you're choosing to keep your assets in the first wallet that truly belongs to YOU and the community. Read more about the features included in this release here.

Download the browser extension for Firefox & Chrome here.
To migrate your MetaMask account over to Tally Ho, all have to do is import your Recovery Phrase from MetaMask to Tally Ho. It's that simple! It only takes 3-5 minutes and this guide gives you step-by-step instructions.

⚠️ Note: If your MetaMask wallet has multiple accounts, only the first will be visible in the Tally Ho Community Edition. If you have funds in other accounts, those will NOT display in Tally. Don't worry—they're still safe in your MetaMask wallet.
To get your Recovery Phrase from MetaMask, click on the account image on the top right corner of the browser extension and then go to the Settings option in the drop-down menu.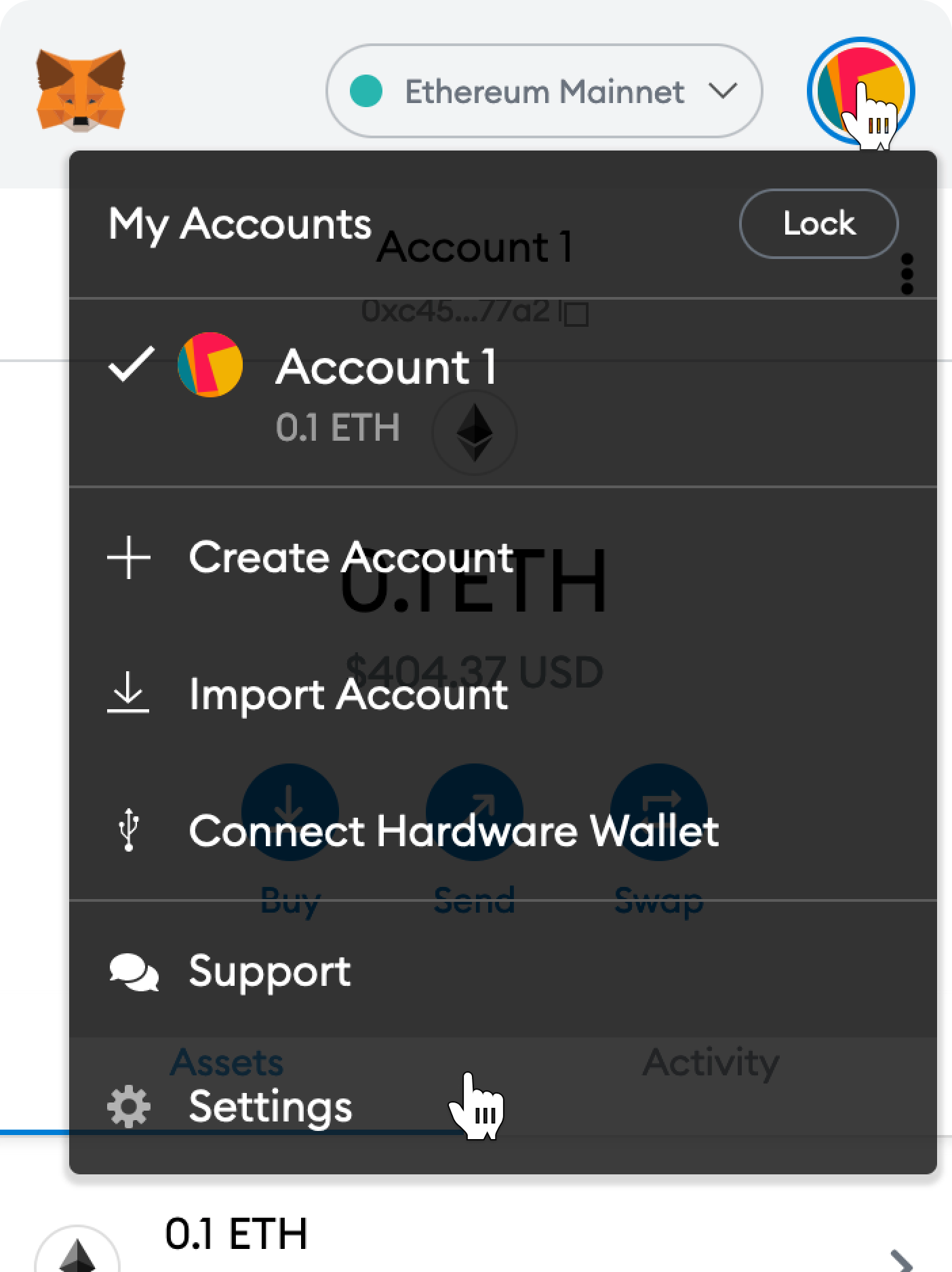 2. Then click Security & Privacy.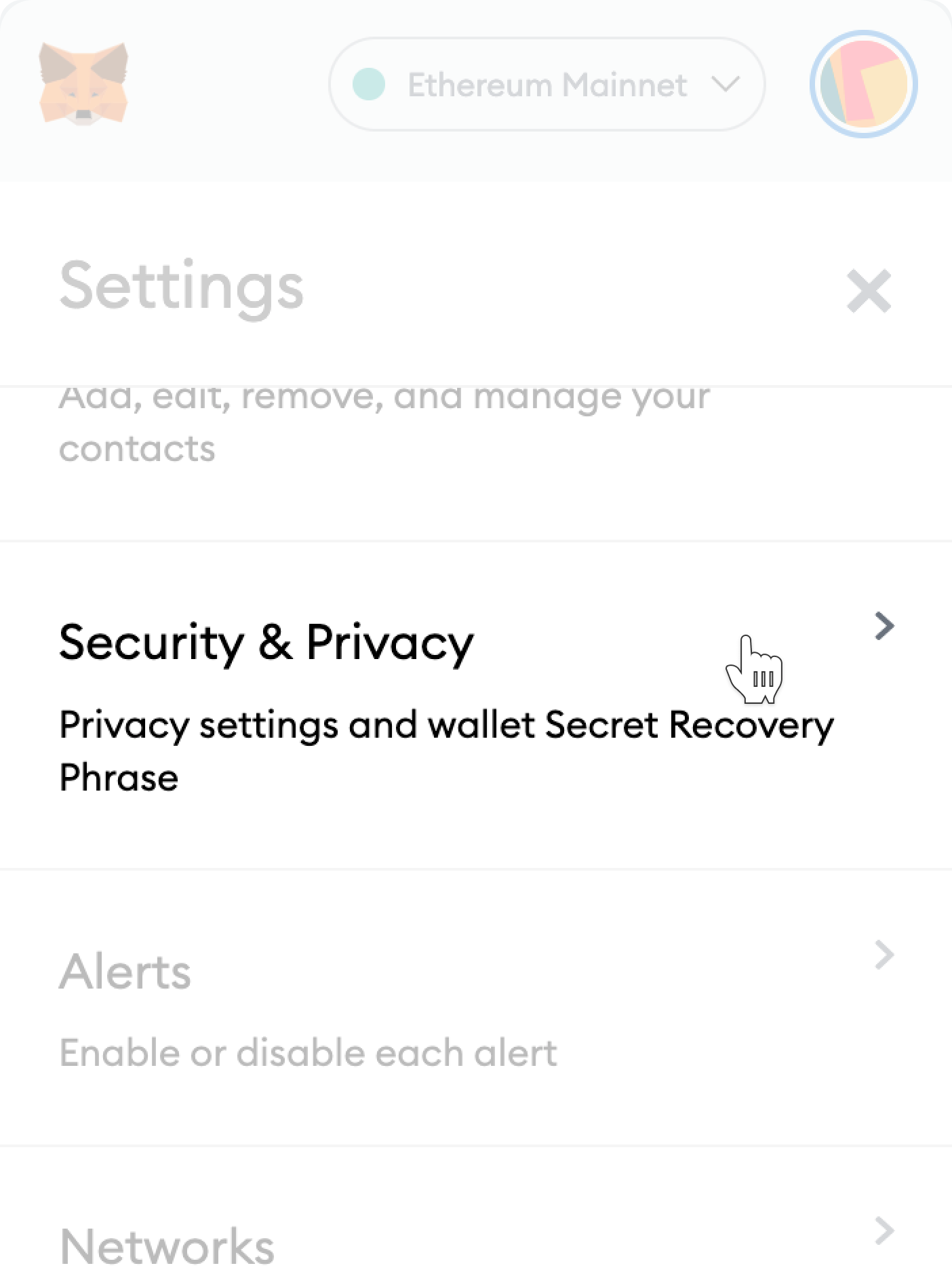 3. You'll see an option to Reveal Secret Recovery Phrase. This phrase will let Tally Ho import all of your account information and private keys. Click to reveal and copy the phrase to the clipboard or save it as a CSV file.
🚨 NOTE: Anyone who has your Recovery Phrase will also have access to all your funds, so make sure your Recovery Phrase is private at all times! Do not click to reveal it in a public place and don't save a copy of it on your computer. We recommend writing your Recovery Phrase down on a piece of paper and storing that in a safe, private place.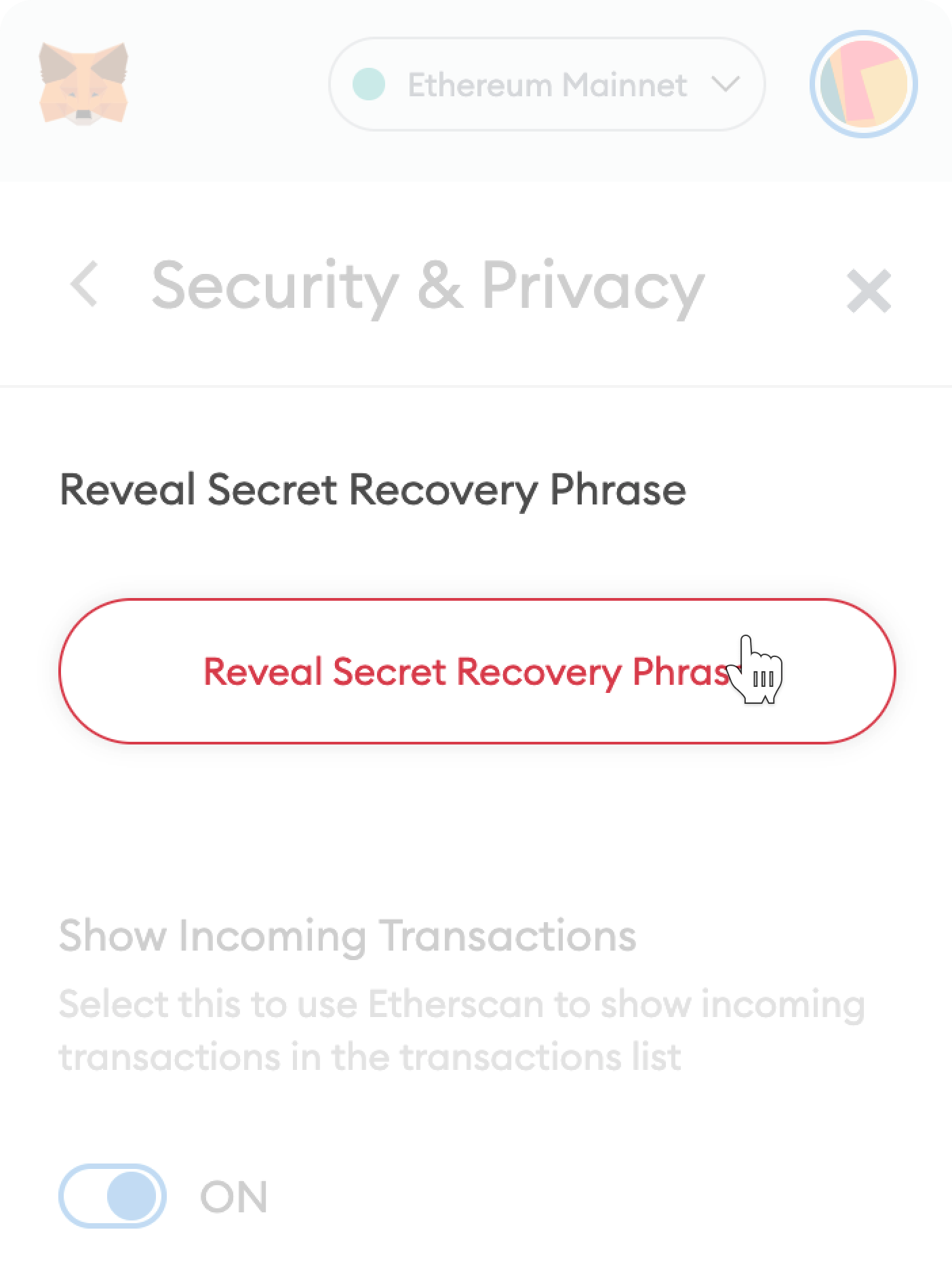 4. Then, make sure you've got the Tally Ho browser extension installed.
5. Now, open Tally Ho and select Add account. Here you'll be able to import your MetaMask wallet. You will then be asked to set a password. (If you prefer, you can also explore Tally Ho in read-only mode! Just paste in any Ethereum address and you're good to go. You can add a full account anytime after that.)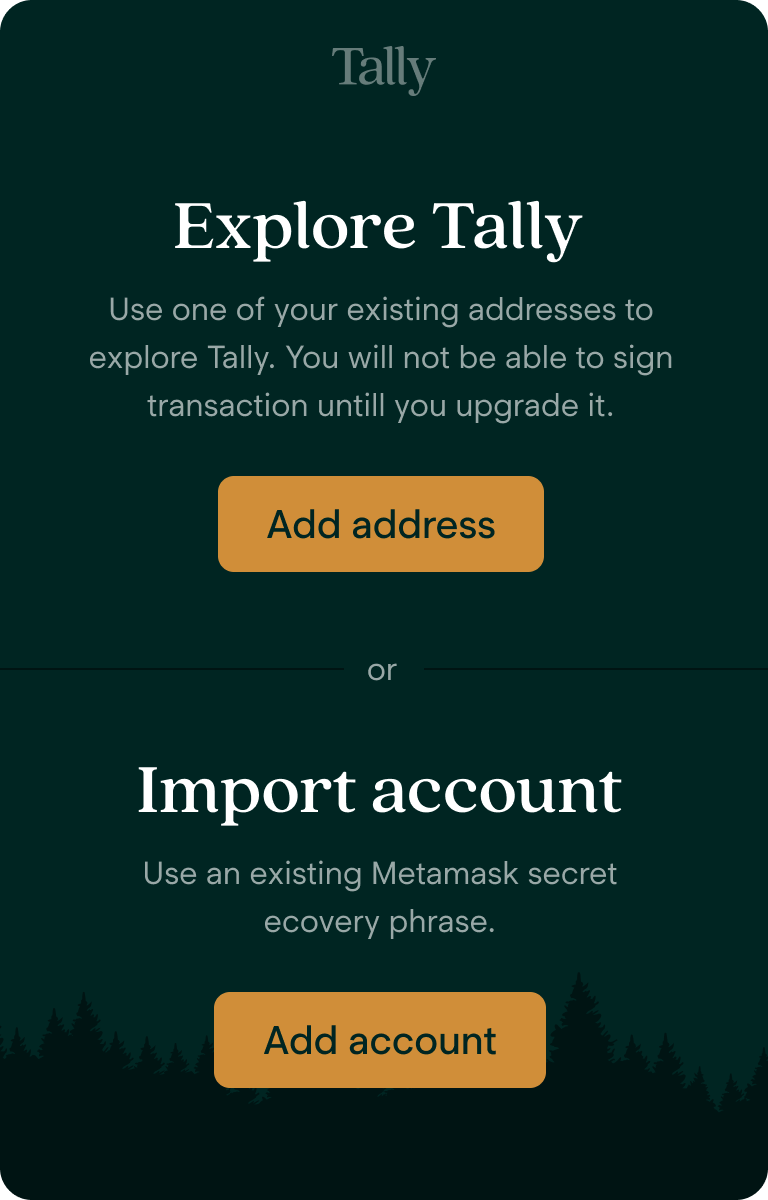 6. Next, paste your Recovery Phrase from MetaMask into the text box and click on Import wallet. Remember: with the Tally Ho Community you can ONLY import a Recovery Phrase from MetaMask (not from any other wallet). With Tally Ho's full release, you'll be able to update from any wallet.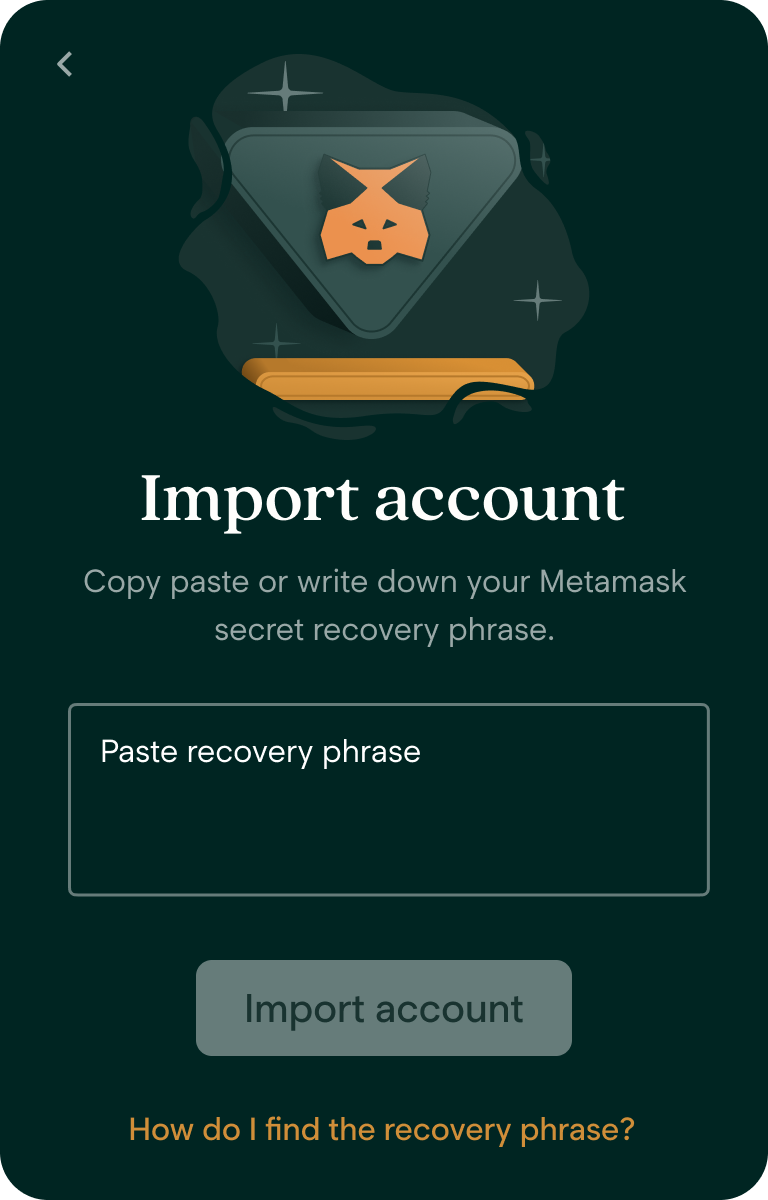 7. And just like that... you're all set! Your tokens and balances will start populating ASAP and should finish within a few minutes. You'll be able to access all your assets on Tally Ho.
Reminder: the Community Edition is an early version of Tally Ho, so tread lightly! And check out this post for info on which features are live now and which features will be in the full release.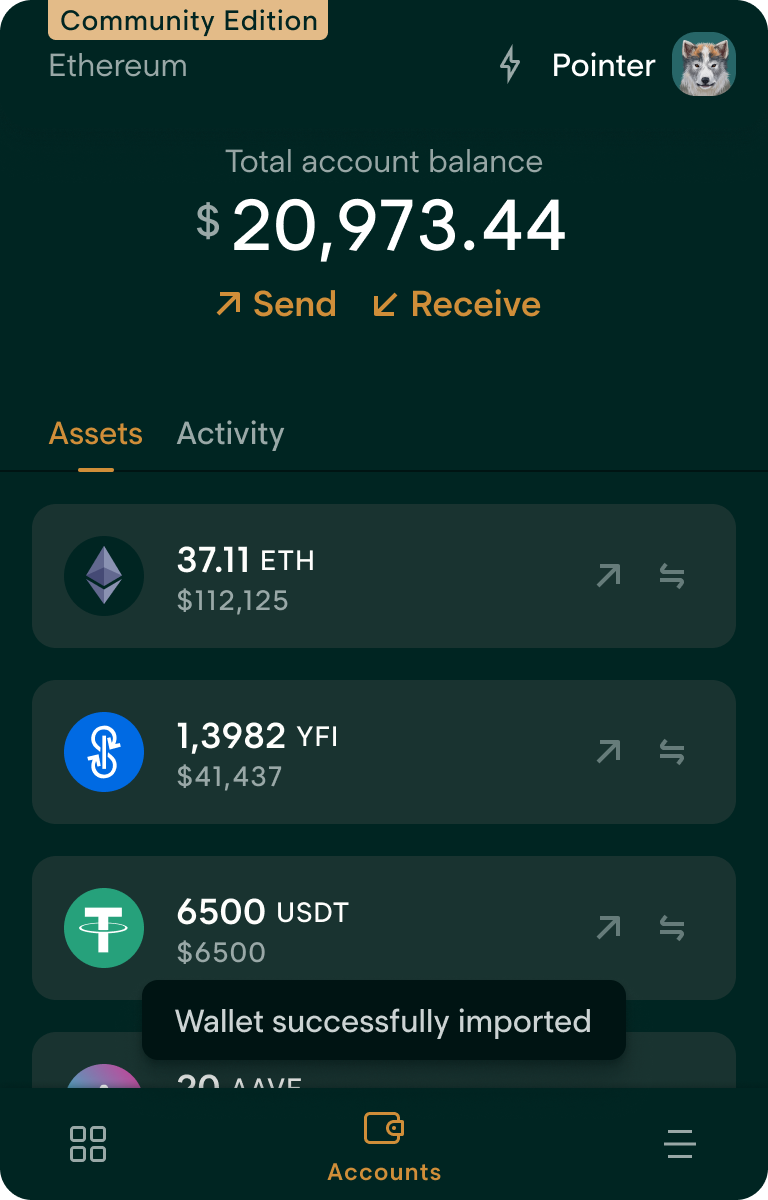 Now that you're one of the first to try the community-owned alternative to MetaMask, check out other ways to get involved!

Stay up-to-date with the Pack on Discord
Once you've tried the Community Edition, join Discord and let us know what we should add next!

If you're a developer...
Want to contribute? Tally Ho is 100% open source under GPL v3. Let's build the next great wallet together.