Community Update #26
May the 4th be with you, and Feliz de Cinco de Mayo doggos!
May the 4th be with you, and Feliz de Cinco de Mayo doggos!

Springtime is in full swing in the Northern Hemisphere, and the Tally Ho community is fully in bloom... 🌸

PS... we're fully feeling the regen vibes with our latest blog post, if you haven't checked it out yet, read all about our mission to revitalize the DeFi wallet garden here.
Last week, we had two community calls– our APAC featuring Dework & our weekly Friday call, featuring BrinkTrade.

Brink Trade
Mike C from Brink Trade gave a presentation & demo'd the app on mainnet. Brink is a protocol for decentralized conditional orders, and V1 shipped recently to mainnet.
✨ Features Include...✨
Conditional orders: limit and stop-loss orders.
Trades between NFTs and ERC20s. You can do a floor buy or trait-specific NFTs using ERC20s.
Creating orders is always free with just a signature confirmation.
Decentralized execution.
Fees are only charged if the order is executed.
It is currently deployed on Ethereum Mainnet. Expect to be launched shortly in L2's and other EVM chains.
Here are a few screenshots from Mike's demo 👇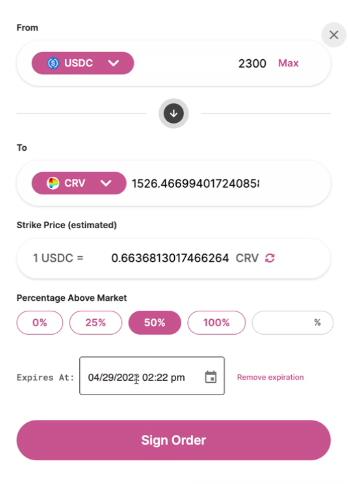 Product Updates
The current browser extension went through a fine polish 💅 The devs dedicated themselves to resolving key bugs. They're also putting the finishing touches on the Earn page to prepare for the DAO launch. Look out for the next release on the Chrome store, coming soon. 👀
Version 0.13.2 will include...
Unstoppable Domains (UNS) support
Renaming addresses
Signing page improvements
There will also be an extension audit sometime shortly after launch. To reiterate – Tally never logs any sensitive information.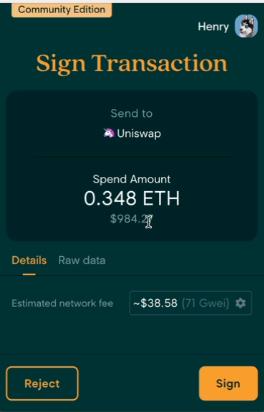 Dog Hunt Update
Chloe announced the winners from the "Shill Us Your Skills" dog hunt.
🏆 Congratulations to the following winners 🏆
🥈 The Corgis, Lepro. (See their submission here.)
We're so stoked that every pack is coming home with a prize! Kris & Chloe will be reaching out to the winners in the next coming weeks to distribute their prizes.