Community Update #10
We're back with your mid-week community update!
We're back with your mid-week community update!
Last Friday, 12/17/21, was our 17th community call. We were joined by Keep and Saddle, and the majority of the call focused on product updates following the launch of the community edition to our Discord members. Matt also gave an extensive Q&A session at the end of the call.
Community Edition Launch
The biggest news this week was the launch of the community edition wallet! We first gave a pre-release to our Discord community on 12/16, then opened the doors to the wider public on Monday 12/19.

Tally Ho is now available as a Firefox & Chrome extension! 🎉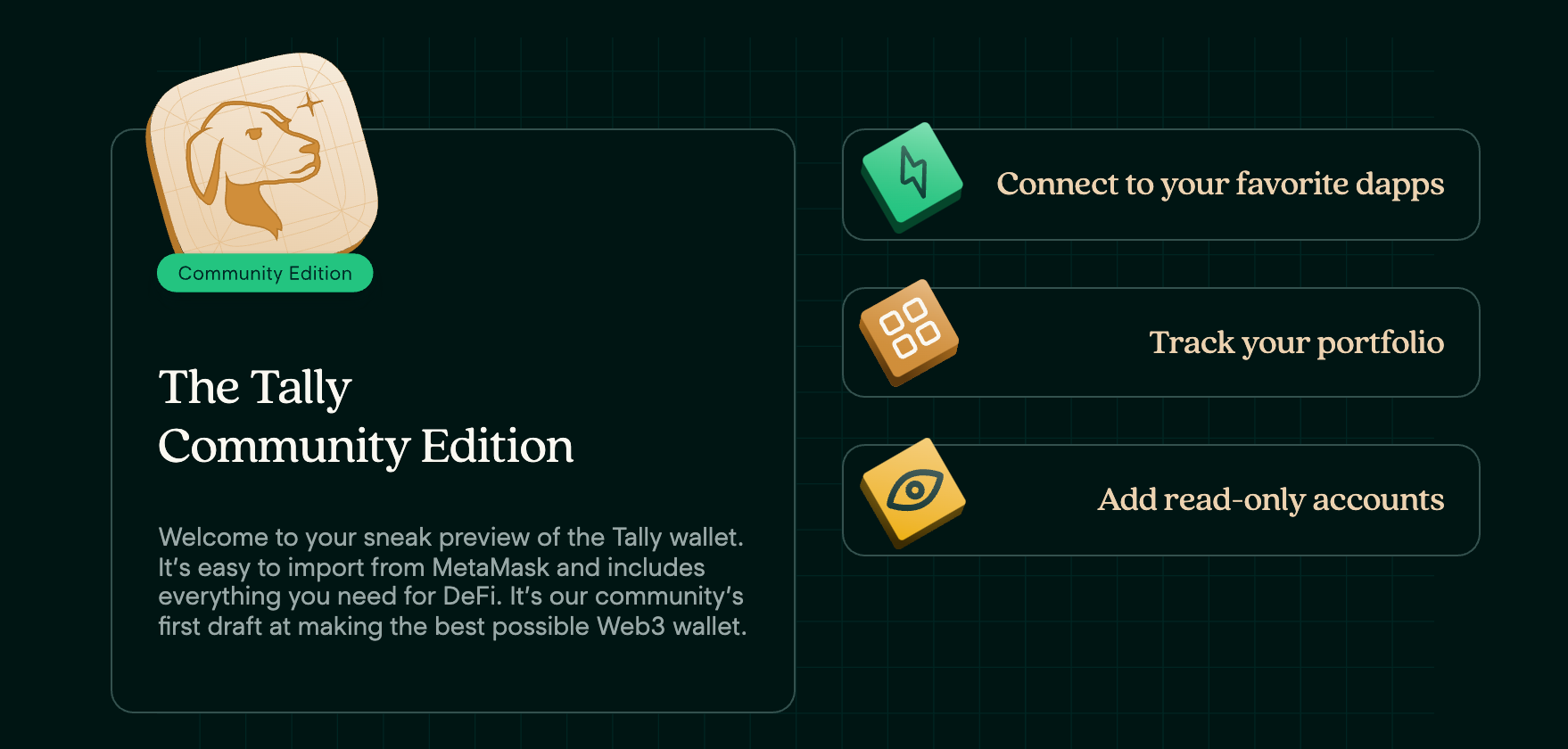 With the Community Edition, you can...
• Interact with DeFi dApps like Yearn, Keep, and Saddle - as well as many others!
• Estimate gas costs more accurately than other Web3 wallets
• Track portfolios with better token discovery using the Overview feature
• Easily import your Recovery Phrase from MetaMask

While this pre-launch version might not have everything a full-fledged wallet does, more features are coming very soon. Please check out our documentation for the list of features that are coming in future releases.
Keep & Saddle Integrations
The Tally Ho wallet is already integrated into Saddle.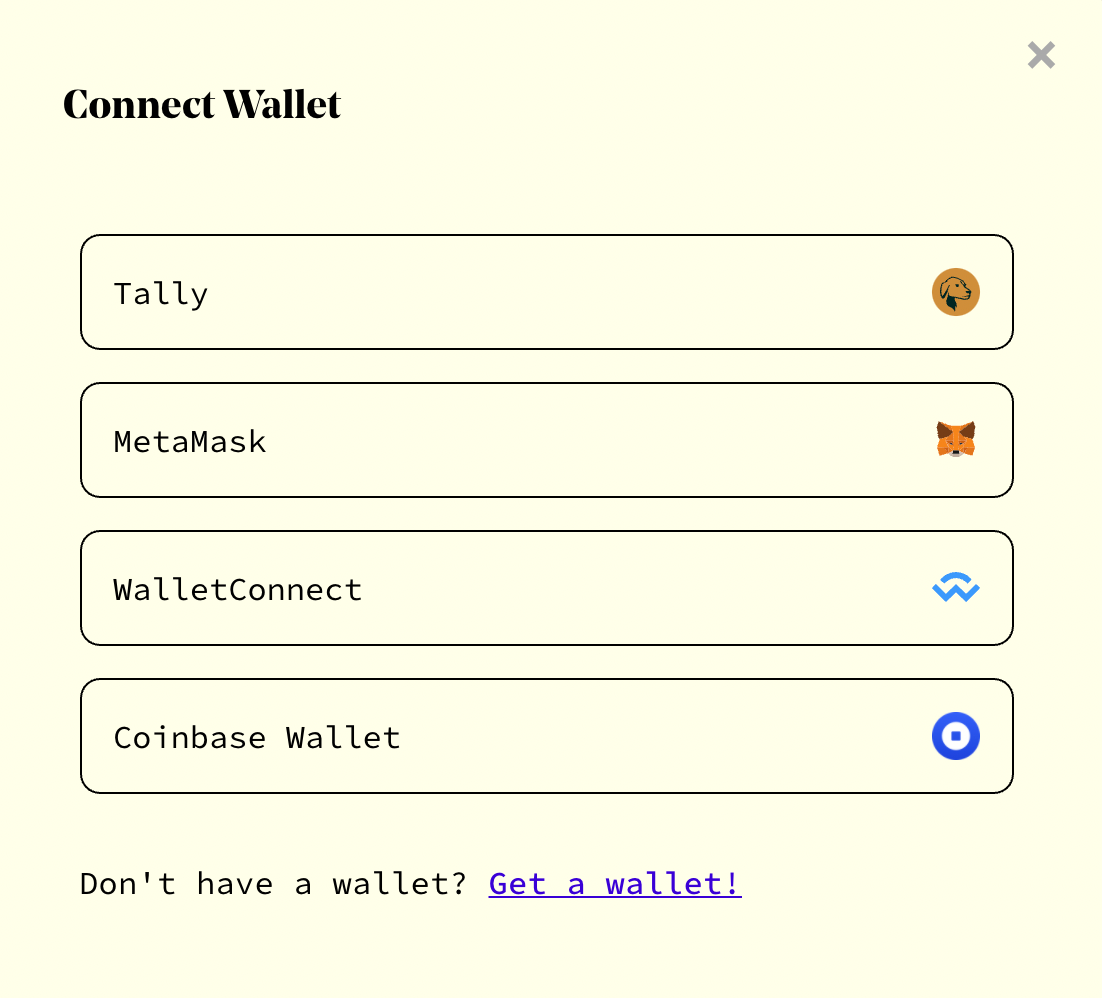 KEEP plans to integrate Tally Ho with their dashboard by this week. Tally Ho will also be integrated into Threshold when it goes live next month.  
Dog Pack Update
Dog pack leaders have reviewed the delegate applications and will have the results out to the community soon. The WGMI gift exchange partners have been matched and emails have been sent out to all participating gifters as of Monday. Gifts will be flowing in during the next couple of holiday weeks. Be sure to tweet out your gifts when you receive them, using the hashtag #HappyTallydays! 🎄 (Bonus points for any pictures of doggos opening presents 😇)
Q&A
Matt took an opportunity for a proper Q&A with community call attendees at the end of the call. He answered various questions they had about the Community Edition wallet and its features.
Q: How are keys stored?  
A: Tally Ho is built with the same browser extension security features as MetaMask. There are a few differences, MetaMask is using a custom implementation of the key derivation function, Tally Ho is using web-crypto more tested. This prevents your keys from getting stolen. Tally uses extension storage instead of local storage which is a bit safer. We will write a report about this because of how important it is. They have some security features they want to integrate within the next 3-6 months.
Q: What about the recovery phrase?
A: The recovery phrase only gives you the first derived account. You will be able to add accounts.
Q: How does the lock function work?
A: The lock function does not lock the whole extension; it only locks signing transactions.
Q: Can I switch networks?
A: Adding networks one-by-one right now, will add custom soon
Continue to Follow the Tally Ho Trail 🐾
We're constantly going to be working on improving current features, and expanding features of the wallet. If you have any feedback or suggestions, please join the pack on Discord!
Also, the call for delegates is still open, if you're interested in playing a leading role in the upcoming Tally Ho DAO.